Our slogan is "Preservation through use" and never before has that slogan hit harder than it does now. A while ago, the company Plaion reached out to us asking for assistance in the production of their new console. As we have many Atari 2600 games in our archive, they wanted to swing by the archive to test out the prototype in some of them, and we were happy to help. However, one thing led to another and what was supposed to be one visit turned into many more visits.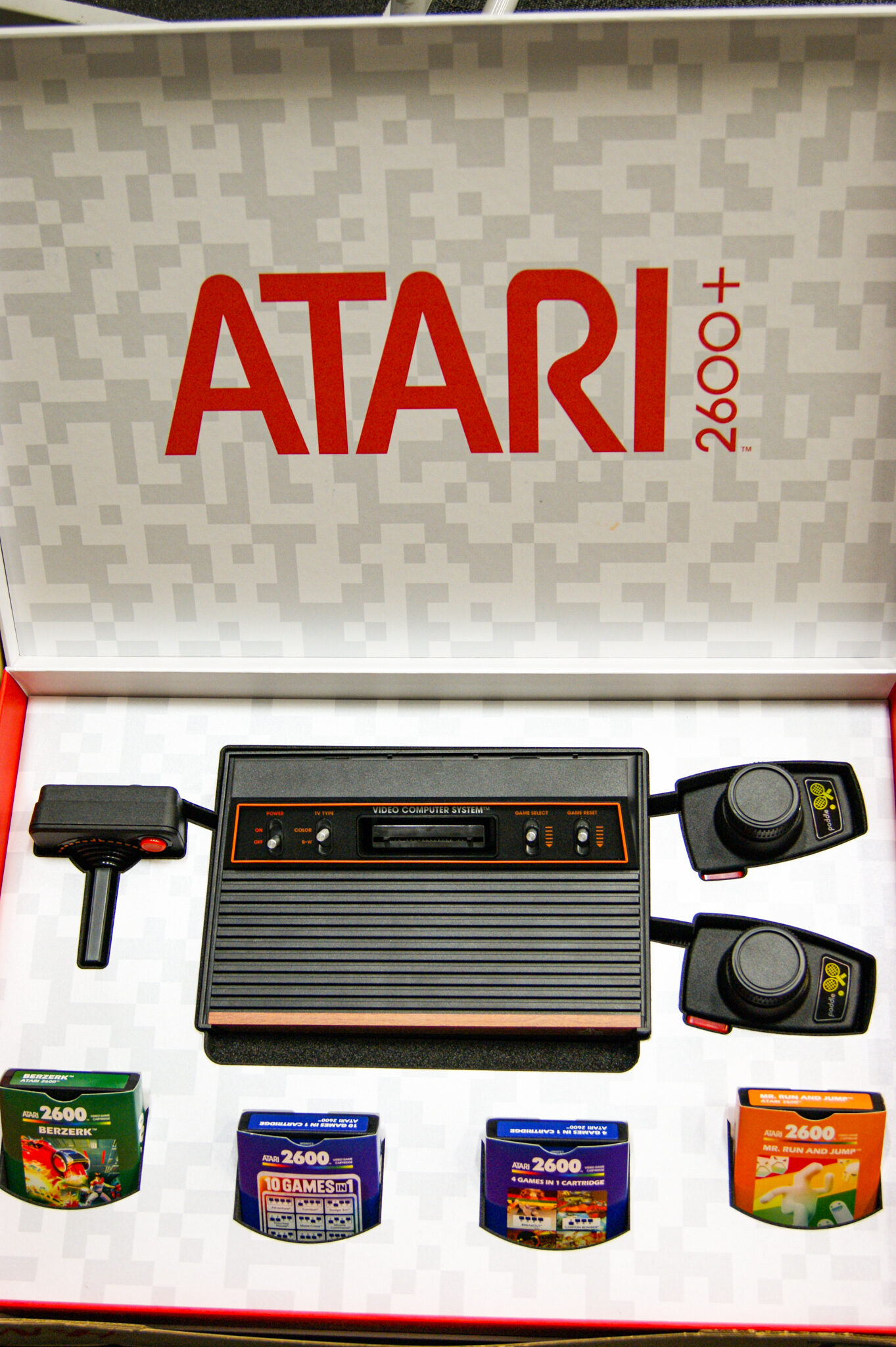 In the wake of celebrating Atari's jubilee, the decision was made to do an updated and enhanced version of the original Atari 2600 released in 1977. The Atari 2600+, as the new one is called, is a console whose sole purpose is to let all of you enjoy your favorite Atari games once more. Instead of having to collect consoles, the appropriate medias to play it on, you can now, as Natalia put it, simply "plug and play". This will not only enable the older audience to re-live their favorite games and nostalgia, but will also help a younger generation rediscover these masterpieces of games. Fun to known – not only does it support the original 2600 games, but the 7800 games as well!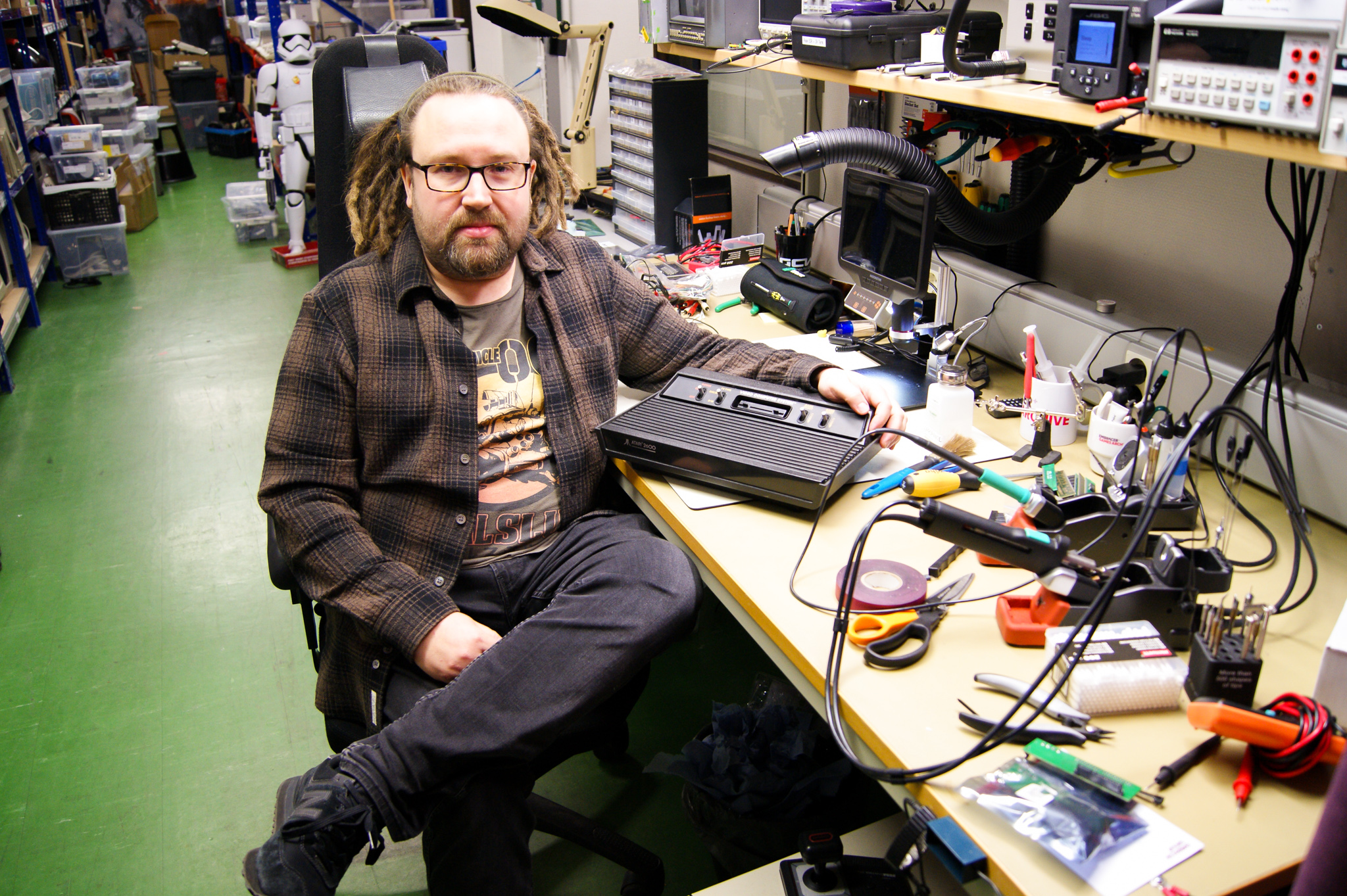 What started out with assistance on trying out games also led to us lending a helping hand in the hardware side of it all. Our very own technical engineer Jukka  helped with his technical expertise in building and constructing consoles and served as a great source of help for the developers, and Mikel gave some amazing insights into Atari systems as a whole being our own little Atari-expert. Being a part of this amazing journey has been an amazing journey for us, truly letting us do what we do best – preservation through use.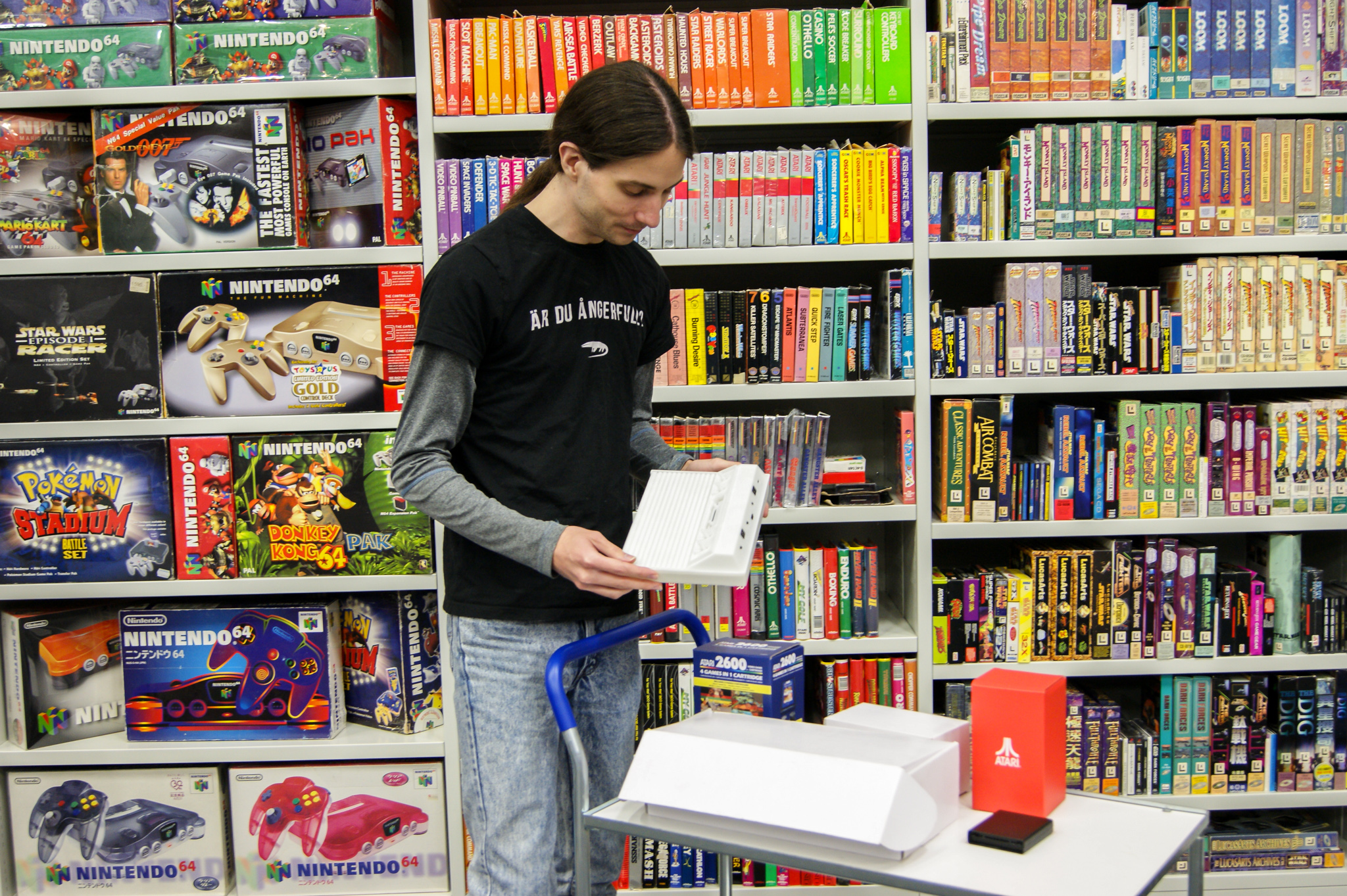 The console is released on Friday the 17th of 2023 and we are so excited to hear what you all think of it! Please let us know.