Here in Sweden we have a yearly gaming fair called RetroGathering. This time we were asked if we could help out with the exhibition and showcase something from our archive. We were very eager to assist with this being the first time for us to exhibit at a video game exhibition.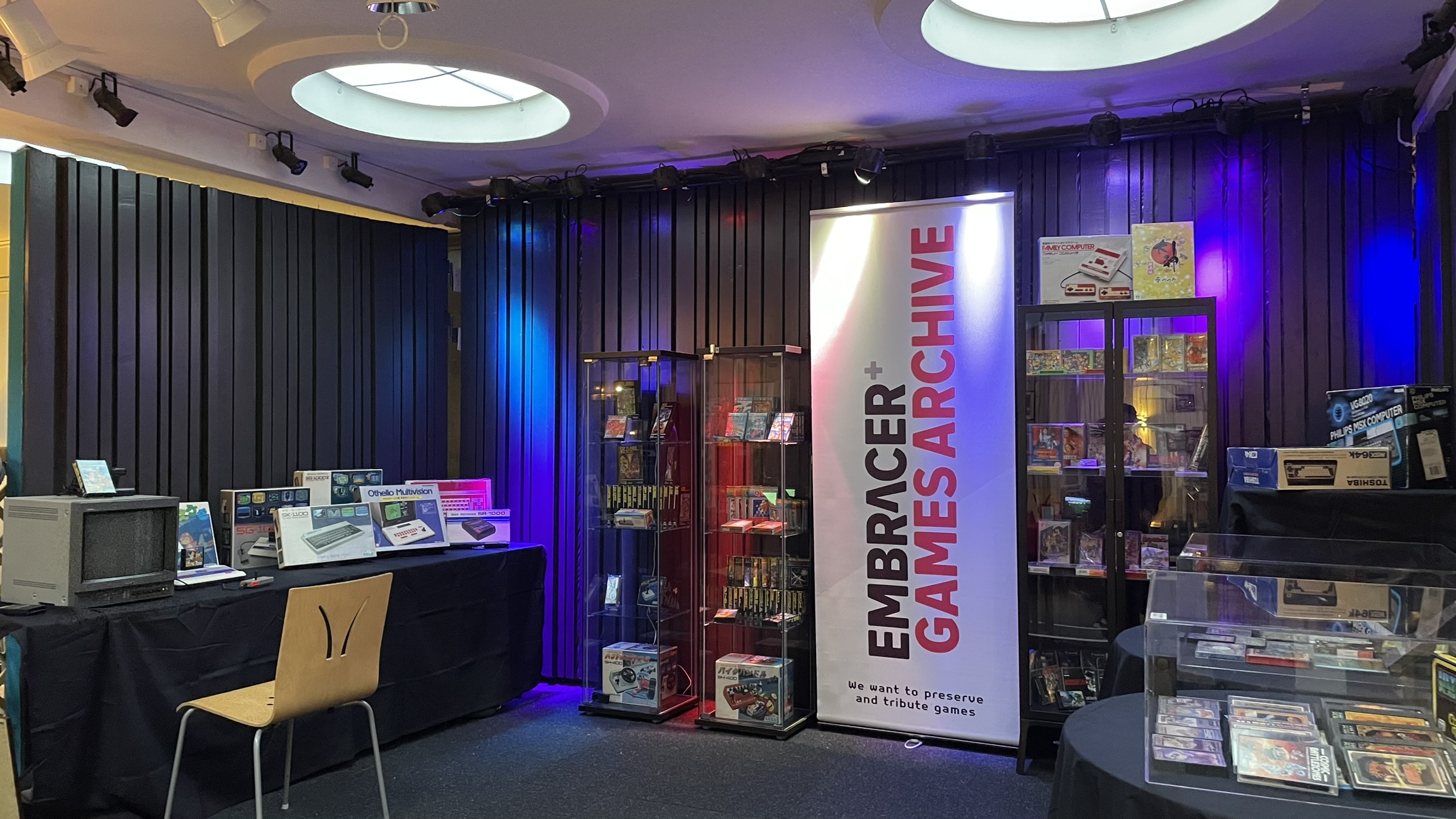 The theme of the exhibition was 1983, a year filled with many important birthdays that could be showcased. Out of all we chose Sega's first console for the home market, the SEGA SG-1000. We have close to a complete set of all the games and accessories that came to the machine and its variants. It was actually released on the same day as the Famicom in Japan and has unfortunately since then lived in its shadow. So we thought it would be good to shed some light on an important console to Sega's history that many of us don't know much about.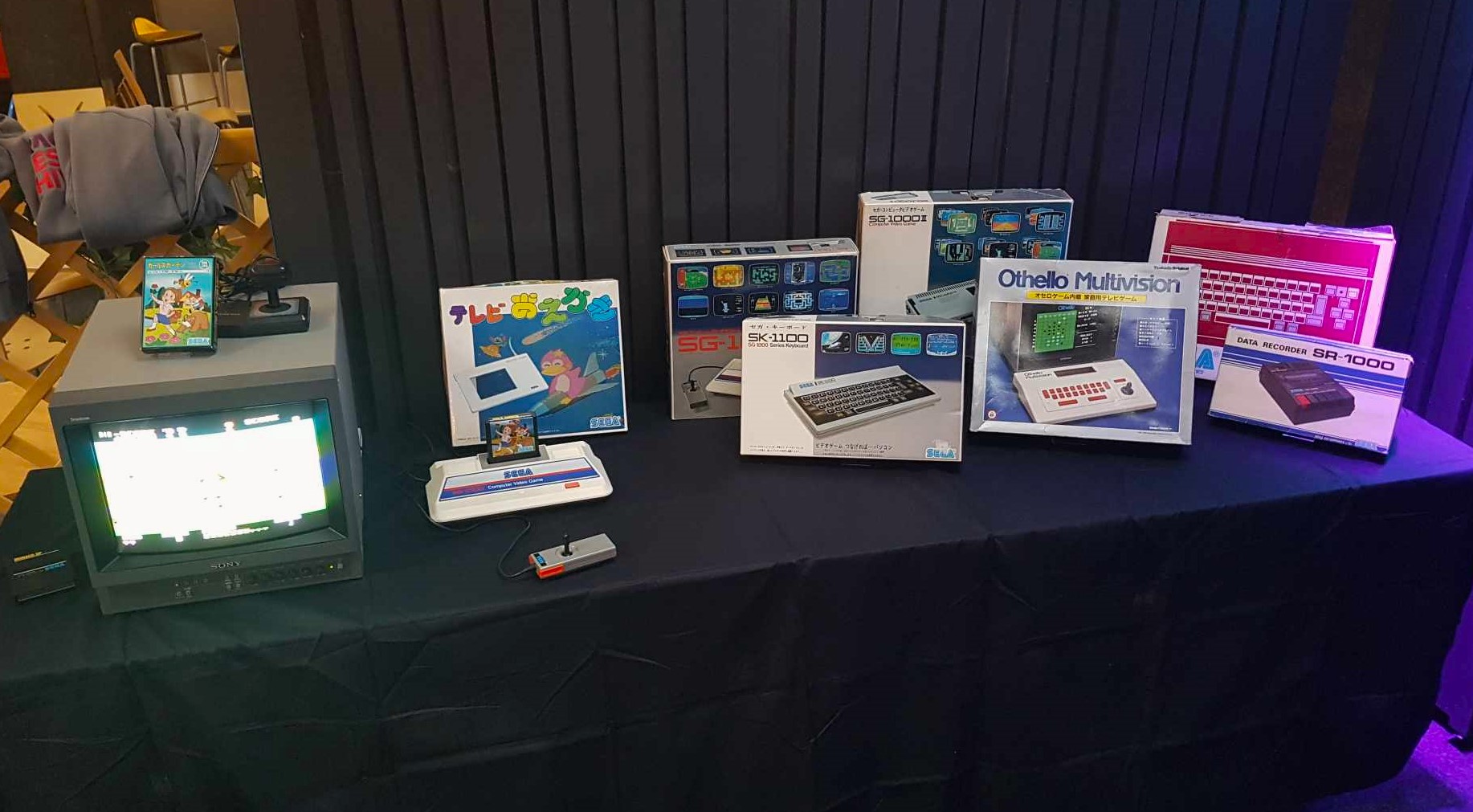 The game we had on demonstration most during the day was Girls Garden. A nice game where you play a girl who has to collect flowers in a timely manner whilst avoiding bears.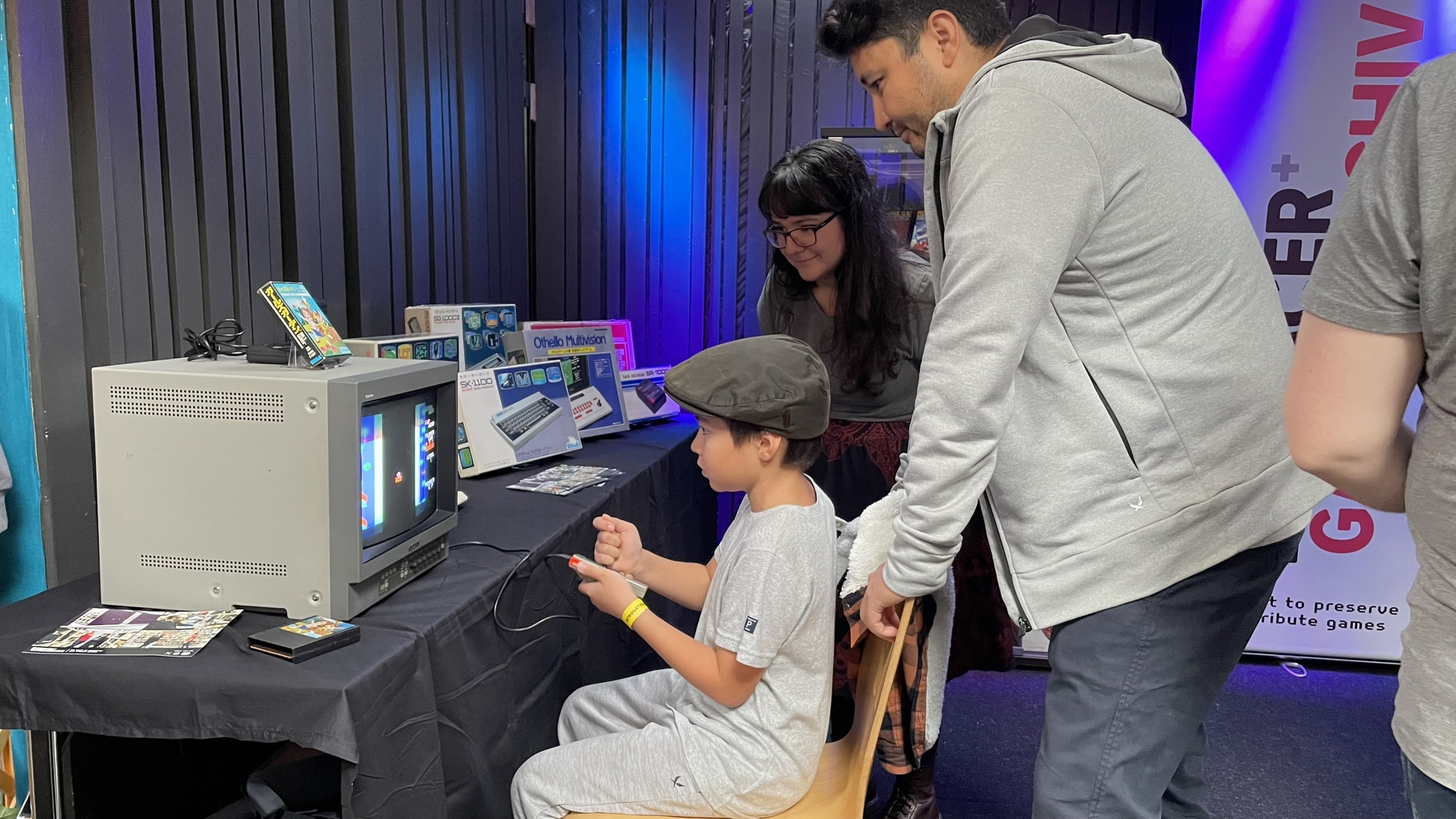 This year's RetroGathering had a visitor record, there were many visitors in the exhibition section throughout the day. It felt good to be able to share the SG-1000 and also inform about the work we do at the Embracer Games Archive. We look forward to continue sharing knowledge about the artefacts we have in the Embracer Games Archive.